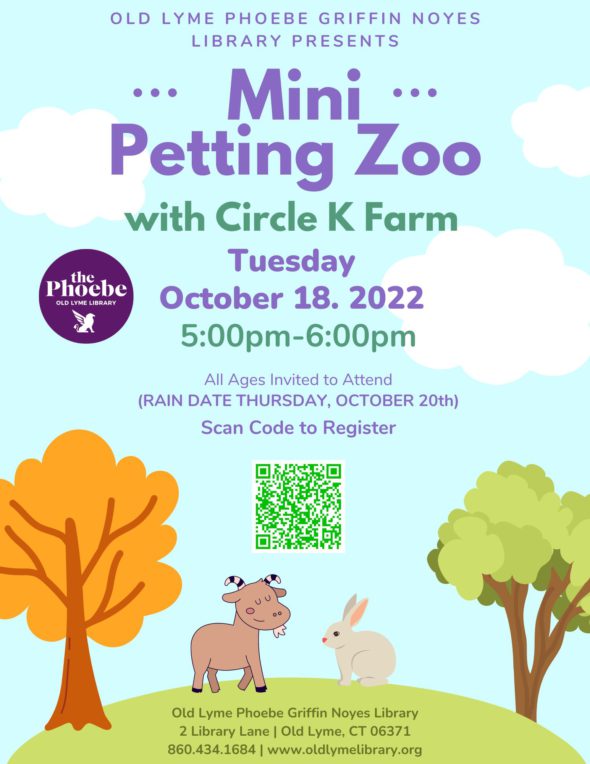 Mini Petting Zoo w/Circle K Farm
RESCHEDULED DUE TO WEATHER TO TUESDAY, OCTOBER 18TH 5-6PM

Families of all ages can view, feed and pet the bunnies and goats from Circle K Farm!
Circle K Farm, located in East Hampton, CT has been raising and caring animals for fairs and events for over thirty years. They are affiliates of the Hartford Yard Goats and provide the team's mascot, Fancypants!

This program will be held outside on the Library Lawn.