(If you want to order a regular Book Box, scroll down and choose your genre as you normally would!)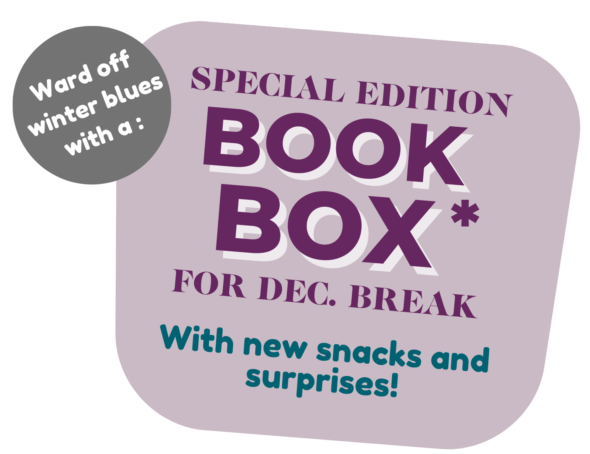 |
|
|
|
These are not the "special edition" book boxes for December Break, but if you prefer, you can still order one these:
WHAT IS A BOOK BOX? HOW DOES IT WORK?
A book box is a personalized selection of books highlighting the Library's exciting Young Adult collection. Staff will curate 1-3 titles for you, bundle them up with exclusive bookmarks and other surprises, and then will let you know when they are ready for curbside pick-up. Contact Nike at ndesis@oldlymelibrary.org with questions or suggestions.
Save
Save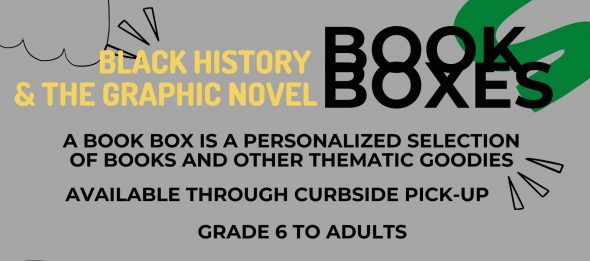 "[Reading a graphic novel] is a fun, immersive, and beautiful way to learn about and recognize the accomplishments of black Americans throughout time, and it just might change the way you see history. The true stories of black Americans are far too often overlooked and neglected, even left out of the history books entirely. " https://www.bustle.com/p/11-powerful-graphic-novels-to-read-this-black-history-month-35848
"Research about children and graphic novels has established that children find reading graphic novels enjoyable and compelling, that graphic novels can infuse some readers with feelings of academic success in ways that traditional books do not, and that children are more likely to read graphic novels than read nothing at all… More and more, graphic novels are helping to shape children's ideas of what is normal, acceptable, and powerful in a society they are just learning to navigate on their own. The combination of image, text, and story that graphic novels employ makes their influence a visceral and powerful one. "http://www.ala.org/aasl/sites/ala.org.aasl/files/content/aaslpubsandjournals/slr/vol21/SLR_DrawingDiversity_V21.pdf
"Graphic novels have become a standard in the [book] award community for giving children new means to explore difficult subjects that may be hard to understand or digest." https://www.literacyprojecteaglecounty.org/latest-news/why-graphic-novels-matter