Our next Baby Playgroup session: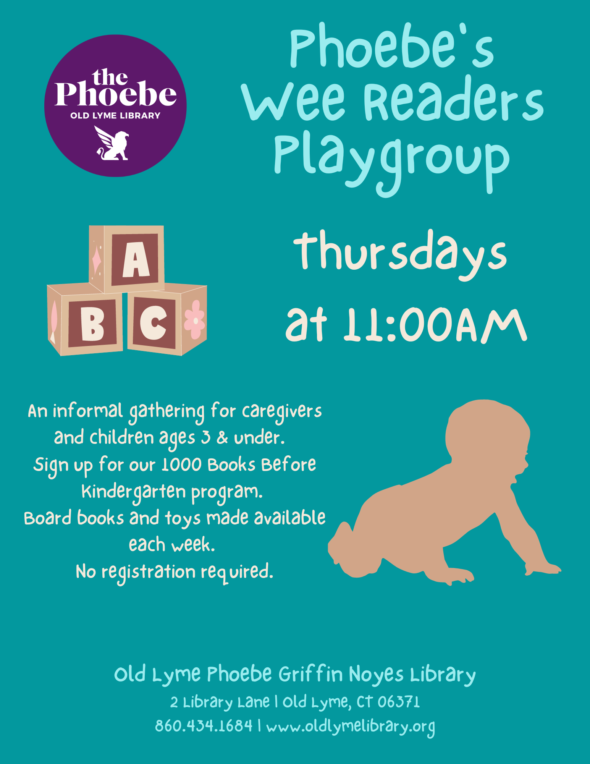 THE CHALLENGE IS SIMPLE. READ A BOOK (YES, ANY BOOK!) TO YOUR CHILD BEGINNING AT BIRTH WITH THE GOAL OF REACHING 1000 BOOKS BY THE TIME THEY ENTER KINDERGARTEN!
Use the provided reading logs to keep track or pick up a Welcome to Phoebe's Wee Readers Packet at the library!
DOWNLOAD A COPY OF PHOEBE'S EARLY LITERACY PAMPHLET HERE:
TEAMING UP WITH HEALTHY FUTURES:
Stop in and pick up a pamphlet and more information about this great organization for expecting parents and families with children birth – 5 years old. Their certified parent educators have been trained to advise families and provide in home support.
For more information visit: www.childandfamilyagency.org