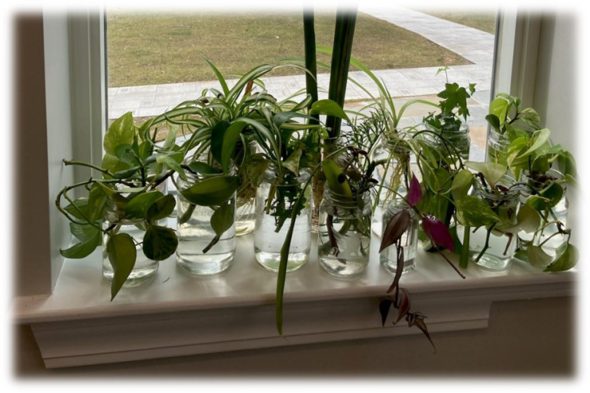 National houseplant week is the third week in September. We will be giving a way free houseplants (while supplies last) starting September 19. Stop by and pick-up a plant or a clipping for your home!
Benefits of bringing some green indoors:
•natural humidifiers
•help you relax & can reduce stress
•help with concentration
•inspire creativity
•minimize allergies
•clean and help purify the air
•can help you sleep better and improve your wellbeing
Co-Sponsored by: Duck River Garden Club of Old Lyme.